Apps for making social media life easier as a small biz owner
What would we do without apps. It feels like there's an app for absolutely everything these days and managing your socials is no different.
I've tried and tested a lot of apps over the years and I'll be real with you, some of them got deleted off my phone as soon as they hit the home screen! Whilst I've got no issue paying for an app, they've got to deliver on quality, customisation and flexibility to keep their spot on my phone.
Seriously, I need that space for pictures of my dog.
So, without further adieu, here's my four must-have apps to make social media life easier. Each of these apps offers a free and paid version of their program to suit your individual budgets.
Planoly
If you've followed me on socials for a while now, you'll know that I STAN Planoly. I've been a fan-girl of this social media scheduling program for a few years now, having used it in my pre-do you even social? life as well. The reason I love Planoly so much for myself and professional beauty business owners alike is that it's so incredibly visual. If you're following a particular social media aesthetic, a pattern for your feed or just want your page to look total fire 🔥 then this app delivers the goods.
Another reason why I love this app is that it makes my social media scheduling SO easy. I can save groups of hashtags on the app (think a collection of hashtags just for memes or education posts) and automatically schedule the first comment of my posts to be those tags.
It's affordable, intuitive and easy to switch between multiple accounts if needed. During Instagram's clean out of third party apps in 2020, Planoly was not affected and got the 'grams tick of approval.
Trello
Think of Trello as your on-the-go notebook for literally anything you need to remember. There's a bunch of project management tools out there but Trello takes the cake for me. Just like all of the apps on my list today, it's very intuitive and engaging as a visual-loving human. It's also totally free if you're just wanting the basics which I've used until just recently.
Trello is a great app to have on your phone when you think of an epic social media post or content idea when you're on a walk, not at your desk, in the bath (aka where some of my best ideas arise), literally anywhere. You can organise your Trello into topics, themes, platforms, whatever you please and even add your team to the board to collaborate and delegate.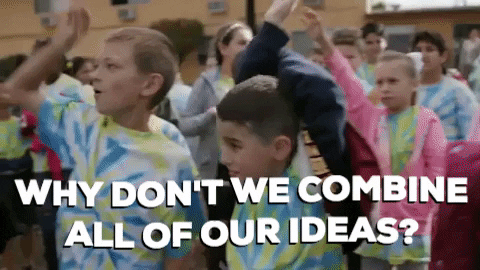 InShot
Without a doubt, video content is the hero of social media marketing right now with TikTok, Instagram Reels and Stories dominating our social media platforms. So, of course, to stand out from the crowd in a video-dominated space, that content needs to be worth watching.
I've seriously upped my Instagram Reel game by downloading the InShot app. I have a paid membership to this app to remove any watermarks and gain all of the video features but if those elements don't bother you, you can get away with a free version.
What I've enjoyed most about this app when creating Instagram Reel content is that I can cut and crop video content to make the best possible 15 or 30-second version (I'll be real, I have ALOT of outtakes when filming this content) and then seamlessly add music and/or voice over content to it.
By doing all of this in the one app, it's saving me a tonne of time switching between different editors. I start by getting the visual element exactly how I want it, then add the music, then my voiceover. This allows me to seamlessly download one piece of content that I can upload as my Reel.
The InShot app is amazing for all types of video content, not just Instagram Reels, as you can change the size of your masterpiece to suit different mediums. For example, you can optimise a video to suit IG Stories perfectly and then adjust it to suit a TikTok. This ticks a huge box for me as it means there's no excuse for not delivering quality, high-res content - the app is literally sizing it up for you! Total time saver. Thank you, InShot.
Canva
If you're a small business owner from any industry, you've likely started to dream about creating marketing material in Canva... just me? Awkward.
Canva is not only a total small business success story (like a billion-dollar success story) but they've become an absolute non-negotiable on my must-have app list. Canva is available for both a free and professional version which equips you with thousands of pre-made templates, images, elements, fonts, colours and everything in-between.
In the world of social media marketing, Canva sets you up with serious social media tile inspiration to bring cohesiveness and total on-brand vibes to your feed. You can start from scratch or use one of their on-trend templates to kick things off.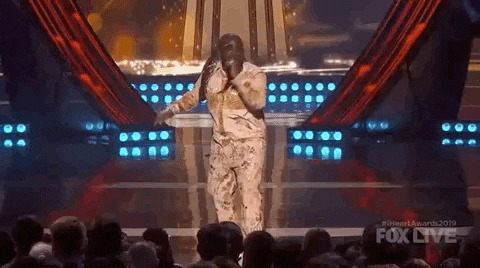 I love Canva so much that I've created my own collections of pre-made social media templates for beauty, hair and wellness businesses in mind. Following the same essential steps of any Canva creation: drag, drop, tweak and download, my templates take your feed from girl to guuuuurl in moments.
Got you excited? You can shop those beauties riiiiight here 👇🏼
What are your must-have apps for taming your socials? I'd love to know!