Are your salon socials ready to get festive?
It's happening. We're in the final months of the decade that was 2021 which means the festive season is just around the corner. Now, sure, Christmas is the most wonderful time of the year but for a salon, it's also the busiest time of the year!
From those last-minute colours, pre-Christmas party blow drys to getting your haircare sorted to take away on your summer holiday, nothing says ho, ho, ho like a salon that is go, go, go!
This year, I'm on a mission to have your festive socials sorted before you crack open your advent calendar. A bustling season for the beauty industry, especially those just heading out of lockdown, this is NOT the year you want to leave your marketing to the last minute.
Ready to get your festive on? Let's jump straight into it.
Online Shopping
Something that we all need to acknowledge is that not every single one of our clients will be comfortable heading out to the crowded shopping malls when Christmas shopping rolls around which is why online shopping will undoubtedly see another boom. With an abundance of options available at the click of a button, it's time to ensure it's your website they're pressing 'pay now' on.
If your salon doesn't have an online store, you could be missing out on thousands of additional income in your business each month, especially over the festive period. From your brand's Christmas gift packs, gift cards, styling tools to at-home essentials, now is the time to make your business the go-to for haircare and gifting in addition to the magic you make behind the chair.
The likes of Shopify make it less intimidating to launch an online store and integrate with your socials seamlessly - yes, shopping via socials! Whether you've got a store ready to go or finished setting it up, ensure your online store is connected to your social media platforms. By connecting it to the likes of Facebook and Instagram, your available products are visible on your social pages and can increase your chances of conversions, especially those late-night Instagram shoppers.
By connecting your shop to socials, you can also tag the product in posts that feature them so, if you win a customer's interest via your content, that can simply tap to learn more and purchase the product. Ultimately, the easier you can make the shopping experience for a consumer, the more likely you are to win their dollar bills.
Updating The Details
There's nothing worse than wanting to book a late-night pre-Christmas blow dry with your stylist, only to find out that they were actually open when their Google listing said they were closed. That could be hundreds of dollars lost each time someone sees the incorrect trading hours online.
This is an ultra-busy time for everyone so you can't expect that each client is going to call you to book or check your hours when they could do it in seconds online.
As a result, I want you to prioritise updating your opening hours and availability on all major platforms including your Google My Business listing, Facebook, your website, and any automations you have set up such as Facebook Messenger chatbots.
Any extension of hours during the festive period should also be communicated via a post on social media just to make sure, no stone has been left unturned.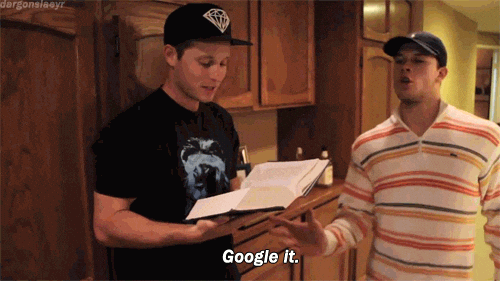 Pre-Preparing Your Content
The last thing that's on any business owners mind when they're in the trenches of back-to-back appointments is posting on social media but that doesn't mean it isn't an essential part of your Christmas marketing!
One of my biggest pieces of advice for any salon approaching the festive season is to pre-prepare as much of their content as possible so that you're not left posting something of poor quality at 'whatever time' on social media.
In preparation for the busy Christmas period, schedule content via your chosen scheduling tool (if you're new to this, Planoly is my favourite paid option and Facebook Creator Studio is my favourite free option) so that it automatically publishes on the date and time you have selected.
Maximise marketing content provided by your suppliers to promote your Christmas gift packs and get your team involved in content for stories, reels, and your feed, promoting any special festive offers or incentives.
If time permits, spend an hour before or after salon trading hours to film your team talking about their favourite Christmas gift packs, special promotions in the salon or reminders about gift vouchers and keep this content up your sleeve. Nobody will know that your video that's posted on Christmas Eve was filmed in November!
It's all about getting ahead and making sure that your socials don't suffer because of the chaos on the salon floor. Trust me, you'll love the ease of managing your socials this way so much that you'll keep scheduling content ahead of time all year round!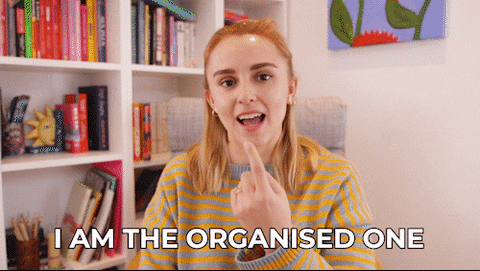 Now go on, sleigh that salon of yours! Okay, okay, that was the last pun, I promise.