Hashtag Updates From Instagram
The big "comments versus caption" debate has been settled by Instagram themselves 👀
You know the one, the age-old argument of whether hashtags perform better when posted underneath your caption or as a comment in your post.
Many took the 'post as a comment' route because let's face it, they look better and that way, the hashtags don't take away from the value-adding copy in your caption BUT the overlords have spoken and Instagram has finally shared the tea behind which one is the best approach.
Instagram Creators (an Insta account I recommend fellow creatives follow for the 411 on IG Updates) has confirmed that in order for your post to be found in a SEARCH, use relevant keywords and hashtags in the 📢CAPTION📢
Have we all been f*cking up our posts this whole time? No, not really. But with Insta's focus on maximising that search feature nowadays, let's pop 'em in the caption and maximise our time and energy.
Ultimately, when sharing the tea on how their search functions currently operate, Instagram revealed that to assist you in coming up in search, you need to use relevant keywords and hashtags in captions and not the comments.
I don't believe this will make hashtags the be-all-and-end-all of Insta again... it's not 2013, but it's definitely something to consider if you're wanting a new way to level up your strategy and connect with your ideal customer.
With Instagram becoming an incredibly competitive environment, especially for businesses, any little tweak we can be made to our accounts to boost our visibility gets a big 'ole tick in my books.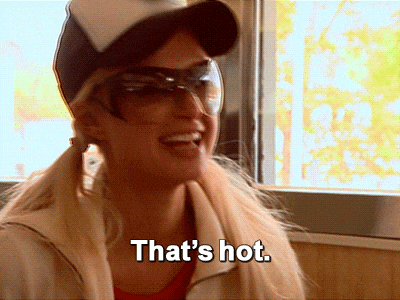 ⁠⁠