Hey there, Instagram Links!
By now, you should have a snazzy new button in your Instagram Story features called LINKS.
This has replaced any pre-existing swipe up function you may have had and ultimately, gives everyone, regardless of their follower status the opportunity to share easy to visit links to the likes of their website, booking forms, blog posts and so on. If you've got somewhere to send a follower to, you can link it.
It is worth noting that those that are naughty with their new linking benefits, such as spreading misinformation, will be banned from accessing the feature altogether. In a world where social media is the online wild wild west, this gives us some peace of mind that Insta is respecting the integrity of its platform during these huge changes and developments.
The launch of Instagram Links is an impressive move by Instagram who until now, had given only those with 10K+ followers the opportunity to link off Insta so this is super exciting that they're levelling up the playing field... because let's face it, followers don't equal value on social media, amirite?!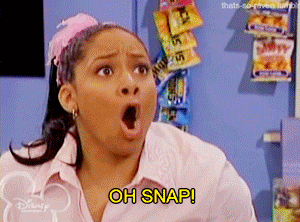 Social media algorithms are generally built around keeping you on their app for longer and not leading you off the app to a third party website so Instagram saying "hey one billion monthly active users! Have this button that can send your audience anywhere you want" is a pretty big deal if you ask me.
"We made this decision based on feedback we heard from the community about how impactful it would be for creators and businesses of all sizes to benefit from link sharing to grow in the same way larger accounts do," Instagram explained when launching the new feature.
You can access the feature by:
Selecting the sticker tool in your Instagram Stories

After selecting the "Link" sticker, type in the URL of your chosen link and then tap "Done"

From there, you can place the sticker anywhere on your story and tap on it to see the other colours and resize it ever so slightly. Unlike hashtags, tags and general text, the link button can't be resized to be teeny tiny

Once your story is posted, viewers of your story can click said link and be taken off on the adventure you've created for them
Now, let's face it. They're not the prettiest feature we've ever seen on the 'gram so consider making yourself some transparent stickers in Canva that you can use to cover the link itself but still benefit the clicks. Otherwise, Instagram gifs, such as cute arrows and circles, can emphasise your link without making it look so random on the story. This feature has only been rolled out Instagram-wide for a week so who knows what changes they'll make in the future!
For hereon, there's really no excuse for not sending your social media audience exactly where you want them to go. Gone are the days of repeatedly saying "link in bio" on your stories and hello to the ease of backing up your call to action with bam! The link straight to your product, service, event, you name it! It's super exciting for those that haven't had the ease of a swipe up link before and makes it a helluva lot easier to track the actions your audience takes when engaging with you on stories.
If you haven't got yours yet, don't panic! Insta is notoriously slow at rolling out new features to everyone but rest assured, yours is on its way. Make sure your app is updated too!
Go on, enjoy! Link the sh*t out of your content and start welcoming more people to your website and online store sooner.