How To Avoid Banned Hashtags
Are you using banned hashtags?
It's totally not one of those social media rumours. There really is such a thing as banned hashtags!
Banned hashtags have been put in place to stop the reach of spammy Instagram accounts (you know, the "I made millions thanks to these magic beans!" style comments).
Although this is good-intentioned, it means you need to stay on top of banned hashtag additions!
Although some hashtags only have a temporary ban, many are permanent and if you continue to use them, you risk your account seeing a dramatic decrease in engagement, temporarily shadowbanned or permanently removed. Yikes.
So, how do we check if a hashtag is on the naughty list?
Two of the key ways to do this is to search the hashtag in question and see if the posts are outdated (aka, not posted recently by the user). This will generally mean Instagram has capped the number of posts using that hashtag.
Another to see if the hashtag is banned is to look at the posts associated with the hashtag and truly ask yourself, "are these MY people?". If the content feels spammy to you or just not your ideal audience at all, I'd recommend avoiding it as this may be one of the hashtags leading to those magic bean comments and believe me, we've got better ways to be making those dollars bills on socials than with magic beans.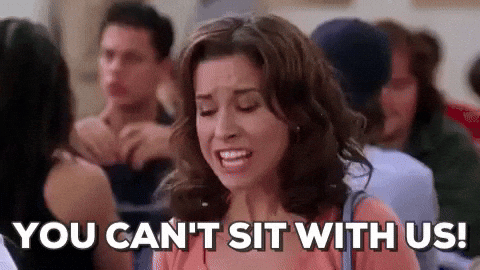 The list of banned hashtags is ever-growing and changing thanks to the nature of social media but currently, these are the ones you need to be avoiding in your posts. Get ready to learn a whole new kind of alphabet.
Today is brought to you by the letter A, B, C, D..... to Z. Keep reading for Instagram's 2021 list of Banned Instagram Hashtags.
A
#addmysc #adulting #alone #always #americangirl #armparty #asia #attractive
B
#babe #bbc #beautyblogger (beautybloggers is okay!) #beautydirectory #besties #beyonce #bikinibody #boho #books #brain
C
#costumes #cpr #curvy #curvygirls #customers
D
#date #dating #desk #direct #dm #dogsofinstagram
E
#easter #edm #eggplant #elevator
F
#fishnets #fitnessgirls #followforfollow
G
#girlsonly #gloves #goddess #graffitiigers
H
#happythanksgiving #hardworkpaysoff #hawks #hotweather #humpday #hustler
I
#ice #ig #ilovemyinstagram #instababy #instamood #instasport #iphonegraphy #italiano
K
#kansas (#kansascity works!) #kickoff #killingit #kissing
L
#l4l #lean #leaves #like #likeback #likeforlike #lingerie #livinforalivin #loseweight #lulu
M
#master #mileycyrus #milf #mirrorphoto #models #mustfollow
N
#newyears #newyearsday #nudity
O
P
#parties #petite #popular #pornfood #prettygirl #publicrelations #puppydogmondays #pushups
R
S
#saltwater #samelove #selfharm #shower #single #singlelife #skateboarding #skype #snap #snapchat #snowstorm #sopretty #stranger #streetphoto #stud #sunbathing #swole
T
#tag4like #tagsforlikes #tanlines #teen #teens #tgif #todayimwearing #treasurethesemoments
U
V
W
#woman #womancrushwednesday #women #workflow #wtf
Y