Social Media Fact Vs Fiction
Social media – two words that have the power to bring an ear-to-ear smile to some and a plea for something off the top shelf for others. Luckily, you've got a Digital Fairy Godmother on your side.
Today, let's dive deep into some social media must-knows for your business and uncover the not-so truths about these ever-evolving platforms.
"My clients aren't on social media"
Real talk. If your clients haven't connected with you on social media yet, then you either haven't let them know or you're on the wrong platforms. Currently, there are 3.8 BILLION people currently using social media every day and your clients are without a doubt a part of that.
Think about whenever you're looking for a product or service yourself. Do you often head straight to Google and find businesses that fit the brief? This is exactly what your potential clients are doing too.
If your business isn't appearing with an updated Google My Business profile and insight into your services through social media, then the chances are they're going to be booking that appointment with your competitor that does. If you're not sure what platforms are right for your business, ask your clients what they're using and how they found you!
"There's a secret to the best time to post on social media"
Fact, Fact, Fact! The best part? It's totally not a secret and you can find out in 30 seconds!
If you have a Facebook or Instagram business page, you have access to a glorious feature called insights. This feature gives you up to date information on your audience such as their age, gender, location and when they're hanging out online the most.
Facebook and Instagram insights give you a solid understanding of the kind of people that are seeing your content and when they're most likely to see it. When scheduling my social media posts for the month, I always visit my insights first to make sure I'm publishing them at the most optimal times for my audience. There may be more than one peak in your insights, so don't be afraid to test different days and times to see what they respond to best.
When posting on social media, don't forget to think about the kind of people your clients actually are. For example, if your clientele is predominantly mums, then I'd steer away from posting during the school drop-off, pick-up or bed and bath time. They're too busy for social media! Instead, those times before the morning rush or during the evening wind-down would suit their scrolling habits better.
"Nobody will know if I purchased followers on Instagram"
Awkward. They totally will. My stress level when I see businesses purchase followers is similar to that time Kim lost her diamond earring in the ocean (if you know, you know).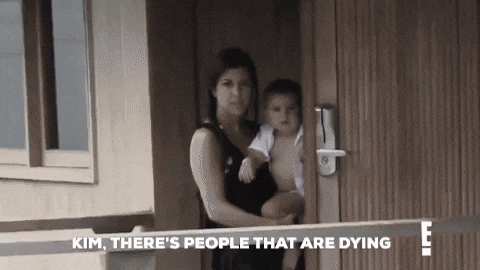 Not only will purchasing followers deeply impact the accuracy of your insights data but Instagram will absolutely find out (and potentially suspend your account). When you purchase followers, you're paying for a number on your profile, not any genuine engagement or appointment bookings. It's time to see your social media presence as so much more than followers and start nurturing the ones already on your page.
Remember, you might only have a couple of hundred followers but that's still a couple of hundred potential paying customers! Growing your audience should always be a goal but don't let it come at the cost of ignoring your existing fans.
"The more posts a hashtag has, the better"
Noticing a quality over quantity trend throughout this article? Hashtags are no different. We're calling fiction on this myth and a pro insight called hashtag density is the reason why.
Hashtag density refers to how many posts are associated with a particular hashtag. Whilst it seems counterintuitive to choose hashtags that are less popular, it's actually a powerful way of getting your content seen by the right people, quicker.
For example, a high-density hashtag such as #balayage sees your post competing with over 26 million other posts whereas a lower density hashtag like #melbournebalayage brings us down to around 10 thousand. Harnessing characteristics such as your salon's location or point of difference (think #melbournebalayagespecialist) can make it a lot easier for your business to appear during their search.
"It's just social media – I don't need a plan!"
If you didn't need a plan, then I wouldn't be writing this article! Gone are the days of just winging it on social media. An absolute powerhouse for your business, social media should be a core focus in your overall marketing strategy and work in synergy with all the other ways you're engaging existing and potential customers.
When you have a solid social media marketing plan, your messages become more consistent, impactful and crystal clear to your dream customer. Your feed starts to appear cleaner; your branding begins to shine and don't even get me started on the increase in engagement you suddenly discover!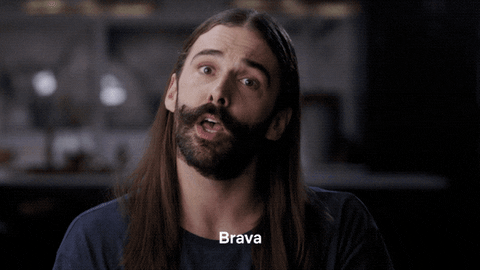 Let's make our friendship official online. Connect with do you even social? on Facebook and Instagram and let's get social!